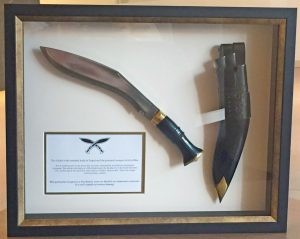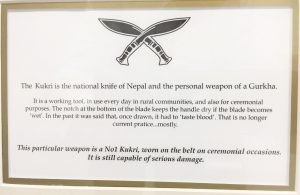 Our Director, Robert McElhone, conducted a charity auction last week to support fundraising for Gurkhas Australia.
He even sold the Ceremonial Kukri to himself!!
Gurkhas are elite soldiers from Nepal who have served beside Australian troops in almost every conflict since Gallipoli, often at considerable cost.
In 2015, Gurkhas Australia brought 18 riflemen to Sydney to help raise awareness of the Gurkha role beside Australian soldiers and to support fundraising for the UK-based Gurkha Welfare Trust. Although current Gurkhas receive full pensions, previous generations of veterans and their families do not and so many rely on GWT simply to survive.