Well the trams have gone, but the Hotel in the background is still here, plus a few high rise buildings !
Best of all, apparently from 1955 to 2009, property prices in Sydney have averages 9% growth per annum.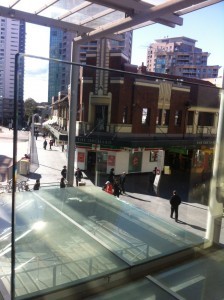 Our 2nd photo, taken in August 2012 (only 62 years later), was a little hard to get from the same angle, due to the new railway station!