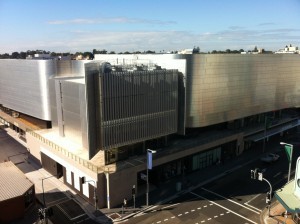 For the last 4 to 6 weeks there's been a slightly pungent smell around the new Concourse in Chatswood, but it's not emanating from the building. If you stand in Ferguson Lane near the drains, you will smell it.
Willoughby Council are doing their best to solve the problem – apparently they know the identity of the culprit who illegally dumped something into the drainage system.
There's always something happening here in Chatswood!