On Sat 7th July,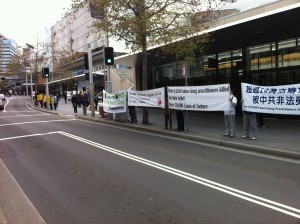 many quiet protesters against Communism in China lined the main street, Victoria Avenue, in Chatswood.
As shoppers went about their normal Saturday shopping in Chatswood, the protestors stood in silence while a couple handed out pamphlets looking for support. Normally you may see 2 or 3 protestors but on Saturday, there was at least 20.
At least it was a peaceful protest.