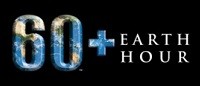 Earth Hour 2016 will be held on Saturday 19th March from 8.30pm.
The Earth Hour event was originally held in Sydney in 2007 and has now grown to become a global phenomenon, with an estimated 50-100 million people participating in over 35 countries.
This year's theme is Switch off for the Places We Love. The idea is to switch off power to raise awareness of the damage that carbon pollition is causing to our natural environment.
You can register to take part by going to the Earth Hour website.