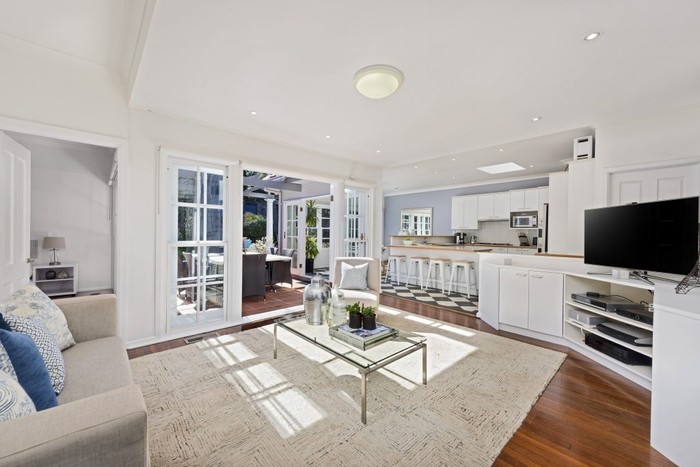 38 Anglo Street, Chatswood
We're always delighted when clients tell us how happy they are with our service, so when we received the following testimonial from our valued clients, we were over the moon!
Hi Rob,
Please see the below reference which we have compiled, as testimony to the great efforts that you had made, in concluding the selling of our family home at 38 Anglo Street, Chatswood.
To Whom It May Concern
We have volunteered to offer this reference in favour of Robert McElhone, Principal of Ray White Chatswood.
We engaged the services of Robert, after meeting with 3 other local Real Estate companies who serve Chatswood.
It was initially Robert's personality that was our first reason for engaging him to represent us. He is someone who displays solid elements of trust and reliability. Someone who was not out to oversell himself and Ray White, but someone who has gained extreme reliable knowledge of his marketplace and realistic expectations of what was the true value of what our home really was. He never overestimated his evaluation.
The price range he offered was exactly spot on. It sold exactly as he had predicted, which did demonstrate how well he does understand the market of Chatswood.
Robert's excellent communication and constant feedback was most beneficial in letting us know how our sales/marketing campaign was progressing and his guidance on how to direct our focus or emphasis was important to us.
We were extremely happy with our finished result and have Robert exclusively to thank for that.
As a consequence of this experience, we are more than happy to recommend him and his Chatswood company, to prospective sellers, to let him take charge of their sale of their valued property.
We would also welcome any phone call enquiries, from prospective parties, who may wish to discuss with us, the services of Ray White Chatswood and in particular, that of the professional capabilities of Robert McElhone.
Kind Regards
David and Wanda Bushell