Last week, Robert used the Artarmon Loop bus and reports it was a very handy way to get from A to B.
It's a free shuttle service travelling on a loop from St Leonards Station through the Artarmon industrial area. You can jump on the bus at any of the Artarmon Loop bus stops located along the route.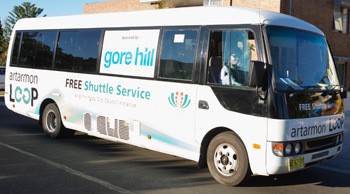 To find out more about this handy free service, go to the Willoughby Council website.