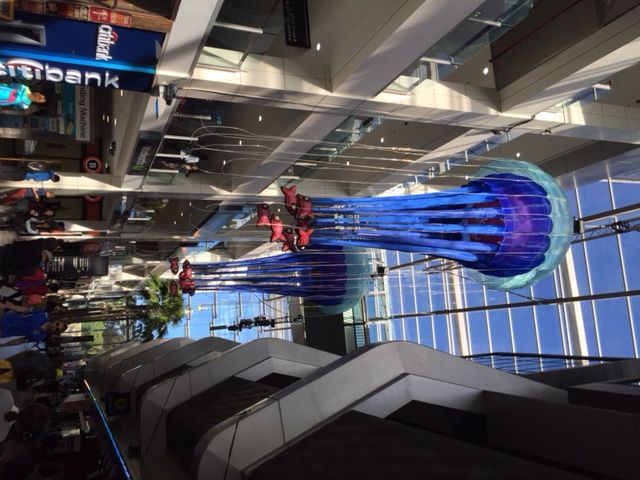 From 22 May until 8 June, the busy food and retail hub of Chatswood will be tranformed into a flowing light walk journey thanks to Vivid Sydney. An array of light displays will be featured at the Chatswood Interchange, Chatswood Mall and The Concourse.
Construction of the light displays has already commenced, as you can see from this picture.
For more information, see the Vivid Sydney website.